ST MARY & ALL SAINTS WITH ST JOHN NOTICES
Weekly Notices, 3rd December 2023
Advent Sunday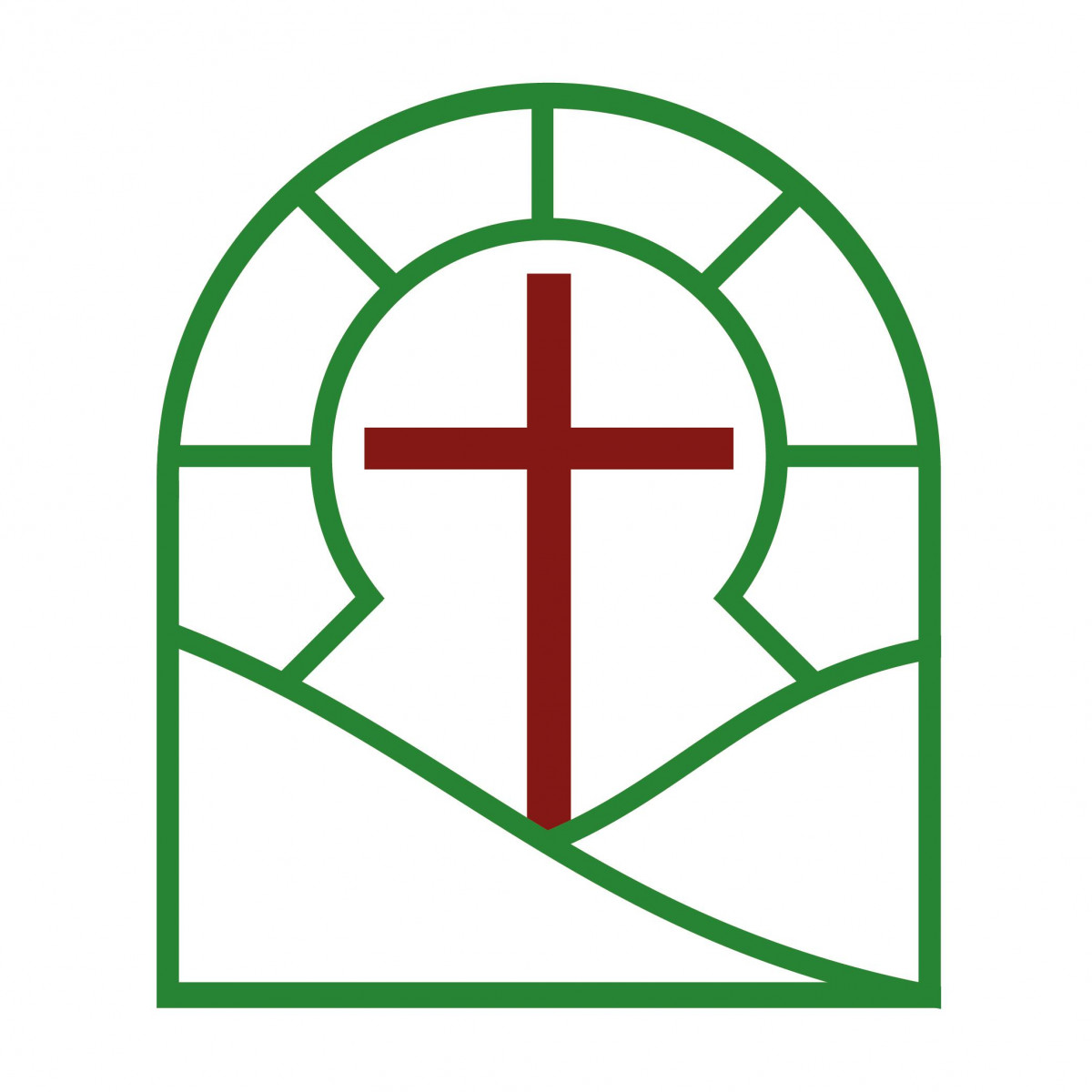 Rossendale Team Ministry: Making Jesus Known
Our vision is to follow Jesus by learning His ways and sharing His love
We seek to enjoy fellowship together as we worship God, grow in discipleship, develop in ministry and reach our community with the gospel.
We value welcome, worship and witness.
Please Continue to Check the Prayer and Worship section for the readings and sermon for each week. The 4 week rota schedule for worship leaders, readers, intercessors and sidespeople is live on the website. We also have produced a copy of the Morning Prayer Service and a copy of the service of Holy Communion. Please select the appropriate link for the service.
• This Sunday 3rd December Rev Chich Hewitt will lead us in a service of Holy Communion for the Advent Sunday. As usual, the service will be streamed live on Zoom.
Next Sunday 10th December Rev Denise Smith will be leading us in a Service of Lessons and Carols, as we start to get ready for Christmas. As usual, the service will be streamed live on Zoom.
• Please contact us via email - stmarygoodshaw@yahoo.com if you wish to join the service or if you wish to receive a recording of the service.
Although we're now in church and broadcasting our services on Zoom, there are still other places to take part in worship, if you can't make it to the Zoom service . Here are just some of the other options
• At 08:10am, the Sunday worship on BBC Radio 4. and at 9:00am, on The Church of England's Facebook Page and live streaming on Facebook and YouTube as well as on the CofE's website, both live and recorded. Please check out the Rossendale Team YouTube channel also https://www.youtube.com/@RossendaleTeam316 where a different menber of the clergy team leads a short act of worship with contributions from different church mebers from across the team
• Also, DON'T forget to follow the Facebook page set up by our Family & Community Worker, Claire. – Search for ARK – Anglican Rossendale Kids on Facebook. It's GREAT !!!
• If you are unable to join us in church or on Zoom on a Sunday morning, but would still like to join in some worship on a Sunday, St Anne's hold a service at 6:30pm each week. This service is also streamed live on Zoom. The Zoom Meeting Number to join this is 810 2414 1313, and the Password is 362633. These numbers are used every week.
• Christmas worship. Please see below for advance notice.
We'll be holding a service of Lessons and Carols on 10th December at 11:00am
On Christmas Eve, we will be holding our Carols by Candlelight with All-Age Nativity at 5:00pm
On Christmas Day we will celebrate a family Communion service for Christmas at 10am
On New year's Eve, our Sunday Worship will take the form of "Café Church" at 11am.
• ADVENT COURSES : There are two Advent Courses being run across Rossendale, which are open to anyone.
The first is a series of two contemplations being held at St Nicholas' Church, Newchurch on Sundays 3rd and 10th December at 6:30pm

The second, a series of three studies, being run by Rev Janet O'Neill,

In Person at Christ Church, Bacup on Tuesdays at 2:00pm from this Tuesday, 5th December

On Zoom on Tuesday events or Wednesday evenings at 7:00pm. (email janet.oneill@rossendalecofe.church for zoom codes)
• The Valley at Prayer
The Rossendale Mission Community Prayer Meeting met on 9th October at 7:00pm on zoom. Besides the needs of our own Parish, this meeting concentrated on the needs of St Nicholas, Newchurch, St Anne's, Edgeside and St Paul's, Constable Lee. Please check out the new page in the Prayer and Worship section to see and pray for the needs of the churches in out team.
• The next meeting will be on 12th February 2024 at 7:00pm. Besides the needs of our own Parish, this meeting will concentrate on the needs of St John's Facit, Christchurch Bacup and St Mary's Rawtenstall.
These prayer meetings are held on Zoom
https://us02web.zoom.us/j/82033803875?pwd=bmk4Y21ycUhrQkVOTDBNb0hqeElTUT09;
Meeting Number 820 3380 3875
Password 795620
• Our weekly service of Morning Office in church continues on Tuesday mornings at 9am. It provides an opportunity for a period of midweek prayer and devotion to our church family. Of course, you can stay on for a hot drink and some cake or toast at the café afterwards !
• Café On The Hill is open from 09.00 to 11.00 also on Tuesday Mornings. Please come and enjoy the delicious food and drink at very reasonable prices, and enjoy a chat with our wonderful ladies Susan and Joyce who will serve you. Cooks are welcome to bring their cakes for sampling.
• Little Angels will meet on Wednesday at 10am. As several young ones have left this summer, there are spaces available for this wonderful (grand)parent and toddler group. Please see Elaine for details.
• Gift Day this year was Sunday 29th October, which is the closest Sunday to All Saints Day. As has been mentioned in church, the PCC is aiming to raise sufficient funds (over £30 000) to have the stained-glass window in the East window restored. It is not too late to make a donation for Gift Day.
• A big thank you to everybody who sponsored Stuart Haigh on his walk of the Cumbrian Way. He has raised £775, which will be ring-fenced for the East Window Appeal
• For those of you who weren't in church, Janice Lewer informed of that prayers for Bacup Family Centre have been answered. The charity has received just under £70 000 in grant funding from the National Lottery Fund and a further £30 000 from the churches in Bacup. This will allow the Centre to continue their work until around Easter 2024. Further regular funding from the public is still needed, though. Please see the note from Janice at the end of these notices.
• The Well is a monthly prayer and worship group organised by Rev Derek Allen on the last Saturday of each month on Zoom. (The next meeting on Saturday 25th November at 7:00pm) The Zoom Meeting Number is : 875 3406 1730, and the Password is 167677
• Parish Lunches: After a wonderful Christmas lunch on 30th November our ladies wil be taking a well earned rest until March. Look out for the dates in Spring.
• A Gentlemen's Curry Evening is on the calendar again. We will be meeting on Thursday 7th December at 7:00pm at the Indian Harvest. Please let Mike know if you are able to join us. (This is open to spouses and partners of members of our church, too.) Please note that the Indian Harvest had been closed due to a family bereavement, but it is now open again.
• Some Feedback From Last Week's Messy Church : For those who can't access Facebook here a a few snippets of feedback from our Messy church last week.
Thank you so much for a lovely afternoon. The kids absolutely loved it. 😊 asked if we can go to messy church every week 🤣😍. Xx

😊had a great time today, thank you xx

Thank you to everyone, the girls had a wonderful time and were so pleased with all their amazing crafts x

Well we're about to sit down and watch a family film surrounded by the girl's lovely creations from today. Thanks for a lovely afternoon. X
• Calling all Eco Warriors!
There are five areas to work on:

Worship and teaching;

How we look after our building;

How we look after our land;

How we engage with the local community and the wider world;

Personal lifestyles
• Connect with God's creation
The Eco-Chuirch area on the notice board in the Parish Room contains some ideas of things we can all try at home in working towards being good stewards of the world in which we live. Do take a look !!

We hope that the graveyard is now free of himalayan balsam, although there is a lot of it on the open ground beyond the graveyard wall.

In the coming weeks, we will be sowing more wild flower seeds in and around the graveyard. These will hopefully slow down the growth of the grass around the area and provide a coloured carpet during the spring and summer momths.

We now have bird feeders in the trees on the top graveyard.

Our thanks go, once again, to Craig Ellison (Jean's husband), who has now constructed a hedgehog house in time for the hibernation season later in the year. This

has been placed in a secret location in the graveyard. (No, this isn't the signal for a treasure hunt !!) The bat boxes, which Craig also made, will be placed in the trees after the winter.

Did you know ? Our graveyard contains eight war graves. Elaine is in contact with the Commonwealth War Graves Commission with a view to us being able to erect appropriate signage to recognize this fact.
• If anyone would like to make a donation towards flowers in church, please see Jean Ellison. Thank you.
• Prayers for members of our extended church family:If you or any of your loved ones are in need of prayer, please do contact the church via the contact us page or email - stmarygoodshaw@yahoo.com We cannot list names on the website but we will pray for these people in church and at home.
If you, or any of your loved ones, are in need of prayer, please do contact the church via email or phone.
• A message from Lorraine regarding Home Communion:"I have now restarted Home Communions. If you would like a visit, please let me know. Thank you." If you don't have Lorraine's contact details, but would like home communion, please use the contact us page, or email - stmarygoodshaw@yahoo.com
• CHRISTMAS SHOPPING Do you shop online? If so, there is a way to raise funds for church while youre doing so. The church is now registered with easyfundraising.org.uk In logging in to this website and following their links through to such online stores as Amazon, Currys, Argos, Marks & Spencer or Dominos Pizzas and many more, you can help raise up to 2% or even more of your spend for our church. This does not affect such things as Amazon Prime membership or delivery benefits. For details, contact the church via the contact us page or email - stmarygoodshaw@yahoo.com The website address is https://www.easyfundraising.org.uk
• A note to those members of the church, who make their donations in cash
We would be most grateful if you could :
Use cash, rather than cheques.

Use one envelope for each week.

If this is not possible, please write clearly on any envelope with money for several weeks, which weeks the contents of the envelope cover.
We would also ask you to please consider switching to donating through standing order. If you wish to do so, here are the bank details :
Account Name : St Mary & All Saints with St John's

Sort Code : 09-01-53

Account Number : 75875484
• Sides-people
A duty rota has been issued, covering the period through to the end of January 2024. A copy is available for every sides-person. Please do stand on duty, on your allotted Sundays. It is very important that we maintain a warm welcome to guests, visitors and new people.
• Date of Next PCC Meetings :
12th December 2023

13th February 2024

9th April 2024
• Pastoral Care Matters :
The Pastoral Team is still working and are more than willing to provide a listening ear or to pray with you over the phone.
If you feel the need for support, please email us on

stmarygoodshaw@yahoo.com

,
• Following the Harvest - A Note About Bacup Family Centre from Janice Lewer
Bacup Family Centre
Although the Centre is based in Bacup it helps and support families and individuals across the whole of Rossendale. For over 30 years it has supported families providing a helping hand when, where and how they need it.
Family Support - the dedicated team of Family Support workers work with families facing various challenges. They are able to offer one to one support on a weekly, fortnightly or monthly basis. This support ensures individuals and families receive the care and resources they require to build healthier and happier lives.
Befriending and Mentoring - this is a smaller project within the Family Support arena that is child led face to face support. Sessions are on a weekly basis and can be up to 2.5 hours in length. Ages range from 6-18 years and topics covered include difficulties at home, self-identity, challenging behaviours, self -confidence and self -esteem.
Practical Support- the Centre also provides practical support and assistance to anyone who requests help. The door is always open and provides a variety of support every week. The support has included warm clothing, baby clothes, school uniform, top up of electric and gas, vouchers for supermarkets, pots and pans, bedding and occasionally furniture. Much of this support comes from the generosity of the community, volunteers and dedication of the team. Also, as part of the support the team assist with referrals to other organisations or agencies that can provide specialised support, such as housing.
Solutions - this is a new development and is a result of community concern regarding anti-social and criminal behaviour. In partnership with the police, local residents, businesses and councillors there is now a designated place for young people to meet in Bacup. It is providing a safe environment and committed to making positive changes to how young people are perceived.
Listening Project - this project is held in local High Schools across the valley. The team were approached by Pastoral Support Teams to support individuals, as the staff were already a familiar presence within the community. The young people are referred in for a minimum of 6 weekly sessions and the one-to-one sessions offer support surrounding areas such as, self-harm,extreme anxiety, home-life, identity, emotional mental health and well-being.
Monthly Giving - Monthly donations provide a reliable income for the Centre and help in planning and budgeting for projects. When seeking external funding organisations often look for match funding. This means by joining the Bacup Family Centre community of monthly givers you will play a vital role ensuring the Centre continues to be able to transform lives and support those who need help the most.
Information on setting up a monthly donation can be found on the Bacup Family Centre website bacupfamilycentre.co.uk. If you wish to establish a standing order with your bank directly the account is:-
Bacup Family Centre Ltd
Barclays Bank
Sort Code : 20-15-70
Account Number : 13395383
• If you have any Notices to be shared, please email them to stmarygoodshaw@yahoo.com by Thursday evening, so that they can be included on the Sunday Notices circular. If you wish to receive the notices electronically each week, please speak to Mike or email the above address.